Acupuncture
Acupuncture is part of a complete medical system called Traditional Chinese Medicine. TCM originated in China and is used throughout South East Asia for over 3500 years. It remains one of the oldest, most commonly used systems of healing in the world. Acupuncture involves the placing of small, sterile needles in pre-set points across the body. In ancient traditional medicine, it was said that there were channels, also known as meridians that run across the body, often compared with rivers. If these rivers get stuck, much like a river being dammed, people get sick. The needles unblock the dam and allow the rivers to flow. When inserting needles the nervous system is accessed and also the other more subtle communication systems of the body, like the endocrine system. Acupuncture causes the body to release chemicals that do one of two things. They either interrupt the signal of pain, which is why acupuncture is so well known for pain relief, or they provoke a cascade of other chemicals that invoke your body's own healing ability and self-regulating systems. For more info please click the link
Recognized by the WHO and NIH
Acupuncture treats a wide variety of complaints. It complements Western medicine and is recognized by the World Health Organization (WHO) and the National Institute for Health (NIH).
Below is a list of some commonly treated conditions. This list is by no means complete. For a more complete list, check the WHO link. If you have questions regarding your condition please call me at 06-46713209.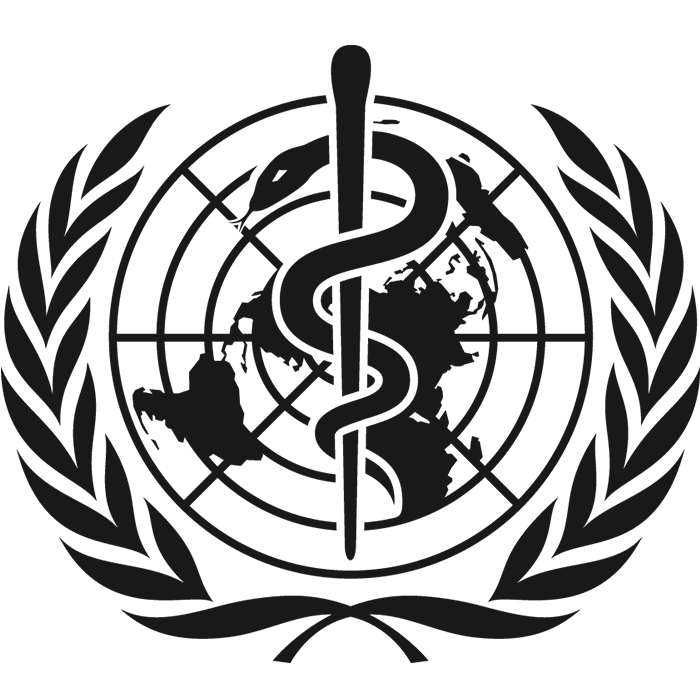 MUSCULOSKELETAL DISORDERS
Low Back Pain
Knee Pain
Shoulder Pain
Neck Pain
Joint Pain
Fibromyalgia
Acid Reflux
Sciatica
Disc Problems
Arthritis
Sprains and Strains
Muscle Cramping
Pelvic Pain
Chronic and Acute Conditions
NEUROLOGICAL ISSUES
Headaches
Migraines
Neuralgia
Post-Operative Pain
Parkinson's Disease
Multiple Sclerosis
Facial Pain
Bell 's Palsy
RESPIRATORY ISSUES
Allergies and Sinus Congestion
Asthma
Common Cold
Smoking Cessation
DIGESTIVE ISSUES
Abdominal Pain
Diarrhea
Constipation
IBS
Bloating
REPRODUCTIVE HEALTH
Infertility
Menstrual Irregularities
Menopausal Symptoms
Uterine Fibroids
Ovarian Cysts
PMS
Impotence
MENTAL AND EMOTIONAL IMBALANCES
Depression
Anxiety
Panic Attacks
Stress
Sleep Disturbances
BENEFITS OF ACUPUNCTURE
Increased Energy
Reduced Stress
Improved Digestion
Improved Circulation and Metabolism
Improved immune function
It is my philosophy that natural therapies provide the least invasive route of treatment for most ailments. These modalities should be tried first before attempting more invasive procedures.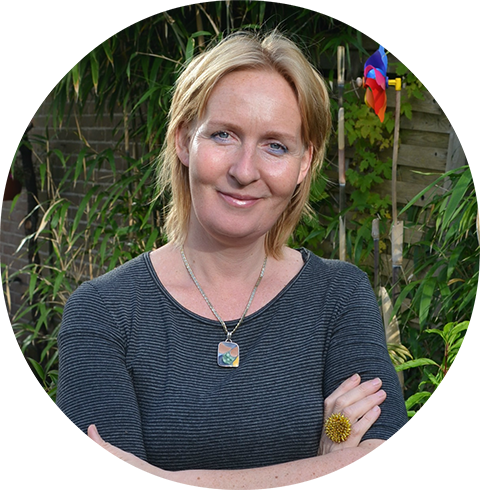 EDUCATION:
My name is Petra van der Wildt. I am a licensed acupuncturist and received my training from the Pacific College of Oriental Medicine in Chicago while living in the US. After moving back to the Netherlands I received further training and earned my Master's Degree in Traditional Chinese Medicine at Shenzhou Open University in Amsterdam.
I have also taken numerous additional courses including auricular acupuncture to deepen my knowledge of Traditional Chinese Medicine and will continue to do so in the future.
In both Chicago and in the Netherlands I have received ample in-house clinical training with well-established acupuncturists such as Dr. Weixiang Wang, Dr. Fengli Yao and Stephen Bonzak.
I am a registered member of the professional association Zhong (Dutch association of Traditional Chinese Medicine).
STORY:
For as long as I can remember I have always had an interest in holistic medicine and nutrition. My first experience with acupuncture was during personal fertility treatments. As I lay on the treatment table I was dumbstruck with the sensations I felt running through my body as soon as the needles were inserted. I would describe it as a flowing sensation of sorts, like tingling and rippling of a current. It was a pleasant feeling and I became acutely aware of its energetic healing impact.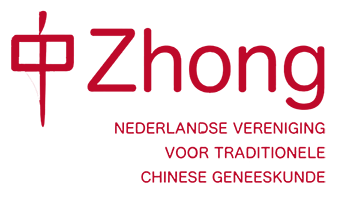 Bettie van Haaften
2022-12-02
Mega blij dat ik bij Petra terecht ben gekomen! Hele fijne lieve vrouw en wonder boven wonder lijkt het er op dat na jaren ziekenhuis in en uit, de pijn na een paar sessies aanzienlijk minder is geworden. Wondervrouw! Zeker een aanrader!
Anne Marijn Ouwehand
2022-11-26
Petra is een heel warm en ontzettend fijn persoon. Ze neemt uitgebreid de tijd voor je en ze heeft oog voor jou als mens. Van een kundige behandeling bij haar nemen je klachten razendsnel af.
Joslyn Oppenheimer
2022-11-10
There are not enough positive words to describe the treatments that Petra offers: relaxing, energizing, balancing, revitalizing. She is a truly gifted healer, not to mention an incredible human being that is beyond kind, sensitive and very funny. Each time I visit her I look forward to my next visit. I fully recommend her to everyone I know 💞
I've been Petra's client for over a year now and I can only recommend her to people who are looking for balance and grounding. I love that she is open to suggestions and truly cares about your well-being. The treatment is customized to your needs and current complaints and ends with a pleasant massage with wonderful oils. Most importantly, she does all this with her heart. So grateful for having her as my acupuncturist.
Petra is a a true healer .She blends the wisdom of the east and west in her techniques and her compassionate nature strikes a chord to anyone in pain and torment . I would definitely recommend her .
Teressa Canosa
2022-05-31
Petra is such a kind, caring therapist, and her treatments are truly from the heart. Her intuitive approach to treatment is powerful, and her relaxing demeanour and ability to always make me laugh and remember to lighten up are a breath of fresh air. She is a unique gem and I so enjoy my treatments with her!
Ik heb voor het eerst een cosmetische acupunctuur behandeling bij Petra mogen ondergaan. Super behandeling! Petra luistert goed naar wat je lichaam nodig heeft en neemt aandachtig de tijd. Ontspannen sfeer, fijne massage met de daarbij behorende acupunctuur, cupping en meer! Ik voelde me heerlijk ontspannen. Kortom geweldige ervaring en ik raad het zeker aan!
Liliana Vicente
2022-04-19
To deal with my gynecological problems, as I have some premenopausal complaints, my gynecologist recommended me to try acupuncture. After searching in internet, I liked the idea behind Petra's treatments. Not only acupuncture she is offering, but also reflexology, different kind of massages, but the most important for me, she takes her time to listen to you, to what you have to say, always in a very respectful manner and give advice, where she can, but to be listened is the key there. It is an holistic treatment what she is offering and had always a very good effect in my well being, not only phisical, but also in my mind, my emotions. You really find a powerful treatment in a very light and peaceful environment.
Anna van der Kooij
2022-04-16
Lieve Petra, ontzettend bedankt voor de fijne behandelingen. Ik kwam altijd zo ontspannen bij je vandaan! Ik kan iedereen aanraden om naar jou toe te gaan voor acapunctuur.
Rabia Pitambersingh
2022-02-23
Een geweldige ervaring! Had veel gelezen over accupunctuur en heb toen de stap gezet om het te proberen, vanwege mijn enorme rugklachten en pijnen in mijn been! Na de 1ste keer al bij Petra een hele grote verlichting! Petra is een echte vakvrouw en heeft altijd een luisterend oor, vraagt ook heel belangstellend door, waardoor je ook echt naar behoefte geholpen wordt! De massage erbij is heerlijk en t is ook nog hartstikke gezellig met een kopje thee! Ik zou haar een ieder aanbevelen! Dankjewel Petra
A treatment will be much more than just applying a few needles. I will pay full attention to you and your general wellbeing.
FIRST TIME ACUPUNCTURE
If you have never experienced acupuncture before, here are some things you should know:
All acupuncture needles are sterile and thin as a human hair. They are used only once and then disposed of.
Most insertions are completely painless although sometimes patients experience a mild sensation that only lasts a brief moment. Many patients are surprised to find treatment to be very pleasurable, often bringing them into a deep state of relaxation.
The benefits of acupuncture are often felt immediately after the first treatment. Acupuncture builds on itself with each treatment, returning the body to a natural state of health.
Preparing your first visit at IAM
If it is your first time, I recommend you to fill out the new patient intake form (see below). Please send me the form by email, preferably a few days before your treatment. If this doesn't work for some reason then please bring it with you on the day of your first visit. We will go over it together so by filling it in beforehand you will save a little extra time.
Please wear loose fitting and comfortable clothing that will allow access to your arms and legs below the elbows and knees.
It is always a good idea to eat a little something before coming in.
Please bring a list of all medications and supplements, as well as any medical reports that may pertain to your current condition.
Download the intake-form (PDF) HERE
FEES :
Acupuncture

Initial consultation incl. treatment (90 min)
85€
Subsequent visits (60 min)
70€
Home visits (60 min)
85€

Massage Therapy (reflexology)

30 min
30€
60 min
55€
Nutritional advice and Holistic coaching are on case by case basis
Depending on patients pattern syndrome (symptoms) the above treatments are combined with the following modalities: Reflexology, Moxa, Cupping, Nutritional advice and Holistic coaching.
PAYMENT
Payment is made in cash. After your payment, you will receive an invoice that can be reimbursed with your insurance company. In some cases, you will only get partial covering by your insurance company.
REIMBURSEMENT
Dutch basic insurance does not cover acupuncture yet, but if you have additional insurance, the chances are good that you will get your treatments reimbursed.
How can you find this out?
CANCELLATION POLICY
Please call or email 24 hours in advance to cancel your appointment.
Hours
I work flexible hours from 10 am to 5 pm. It is possible to do home visits later in the evening, depending on availability. Please feel free to inquire. I work by appointment only.
Questions? Comments?
Please feel free to contact me about any question you may have about your specific health issue, or to set up an appointment.
Comments are closed.